A Sport's Lovers Paradise in South Lake Tahoe
Boating, paddleboarding, kayaking, skiing, biking, hiking, ice skating and bar hopping… whatever your passion, Tahoe South (as the locals call it) does it right. All on the shore of the largest alpine lake in North America – Lake Tahoe offers ridiculously blue-green, crystal clear water surrounded by the majestic Sierra Nevada, jaw-dropping vistas, stately groves of pines, and ludicrously gorgeous sunsets. Why would you ever want to go anywhere else? And that's pretty much what every transplant here said – once they moved here, they'd never go back.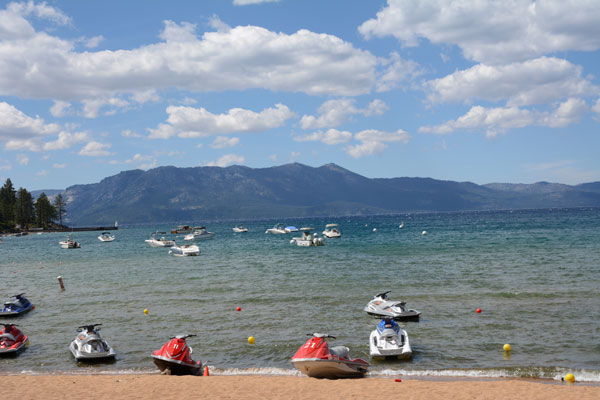 Our first stop was check-in at the 968 Park Hotel and what an amazing story this place has to tell. In order to create 968 Park Hotel as a completely "green" environment, they stripped the former structure to studs, and rebuilt the entire facility from the ground up, meeting every possible opportunity to use eco-friendly, sustainable materials and processes. Unbelievable!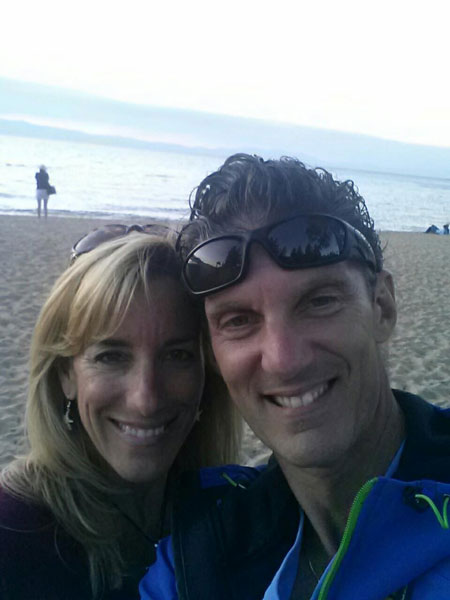 The list of sustainable initiatives they have is mind boggling, but here are a few that I thought were really unique:
• Walls and structural elements are built from reclaimed, aged Douglas Fir lumber and finished with natural patinas
• Insulation is made from recycled blue jeans
• Carpet is made from sustainable materials
• Guest room furniture made from American Recycled Timber
• Lobby furniture made from material recycled from the old pool fence
• Linens are natural and free of dye and bleach
• Cleaning products are natural and free of harmful chemicals
• Trash cans are made from 100% recycled material
• Spa deck is constructed of recycled plastic boards
• Headboards, vanity, and bedside tables are constructed of recycled wood
• Front desk is constructed of recycled wood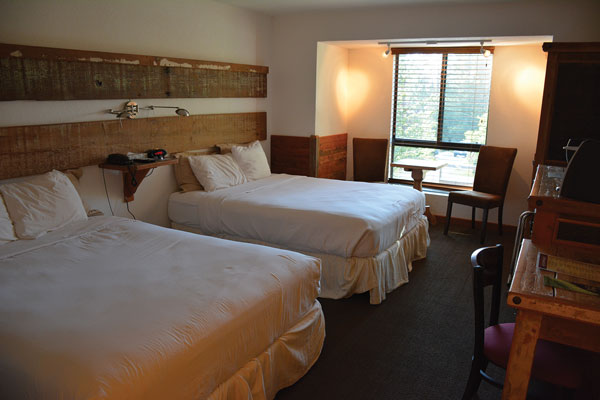 They even have a recycled boxspring that they've converted into a couch in the lobby area and lights are hung in old Mason jars. They have a cool CoffeePub in the main lobby that offers finest local wines, craft beers, a cocktail or a cup of gourmet coffee. On Friday and Saturday evenings they have wine tastings and live acoustic music. And it's within walking distance of the Heavenly Gondola, outdoor shopping and restaurants and casinos. Absolutely loved this place!
The next day we headed to Lake Tahoe cruises for a sailing excursion aboard the Woodwind II. We couldn't have asked for a more perfect day to sail – beautiful sunshine, not a cloud in the sky and the best part…high winds. Woodwind II is a catamaran with twin hulls, a mast that is 64 feet high, and almost 80 feet above the water. She carries 1,500 square feet of sail, and is capable of sailing at over 20 knots – which we easily did! Once underway, with a cocktail in hand and Jimmy Buffet playing on their sound system – it was an incredible two hour excursion. I could have stayed on that boat all day!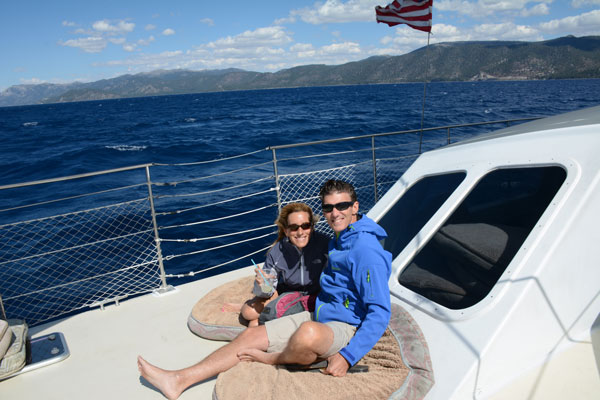 We ended the day at a lively new restaurant right in the center of the Heavenly village called Azul Latin Kitchen. According to the locals, it's just what Tahoe South needed as Chef Marc uses the freshest local ingredients sourced from local farmer's markets to make the latin-inspired dishes. The margaritas were excellent and made with all fresh squeezed juices. We tried the thai curry taco with malaysian-thai curry roasted chicken, candied jalapeños, pickled mango, and chopped cilantro; the beef and brussels taco with slow cooked beef, roasted tomato mole, brussel sprout slaw, roasted garlic tarragon aioli, queso fresco, and mexican sriracha; and the achiote coconut pork bowl with roasted achiote coconut pork, green rice, slow cooked egg, charred cauliflower salad, harissa, and chopped cilantro. Each dish was so flavorful and the spice was complemented nicely with sweetness. A must-try in South Lake Tahoe as there are few dining options that offer a true farm-to-table experience.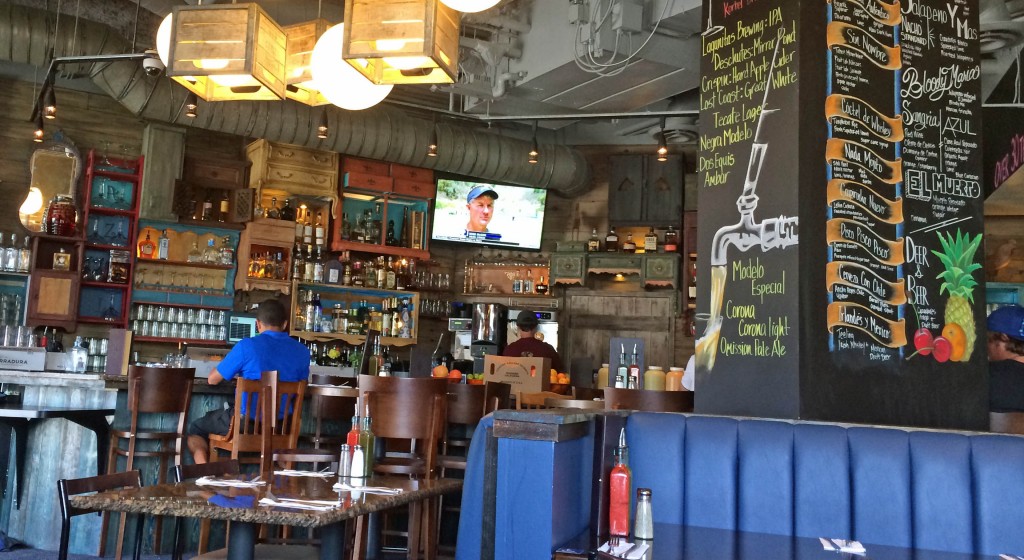 We ended our three days here with a stay at the new and luxurious Landing Resort and Spa. Commanding a prime waterfront location, all resort guestrooms feature stone fireplaces, and many offer spacious balconies with spectacular lake views. You won't want to get out of the plush and unbelievably comfortable king-size bed with 300 thread count sateen linens, goose down pillows and comforters. However, you may have to in order to take advantage of the lavish bathroom with marble floors and double basin granite vanity, walk-in Euro rain shower and separate jetted soaking tub. Don't worry if it gets cold as the temperature drops at night in Tahoe, the Landing Resort has thought of everything and has equipped your room with a heated bathroom floor and heated toilet seat.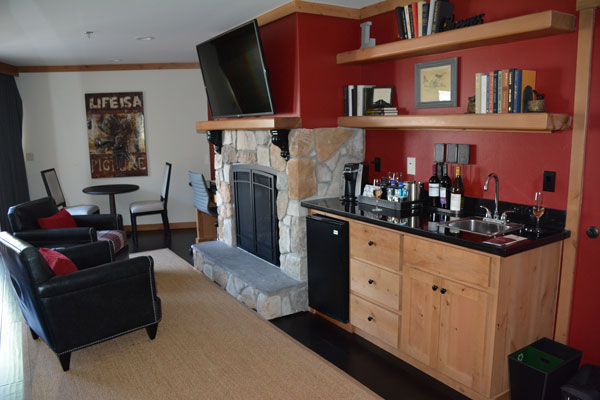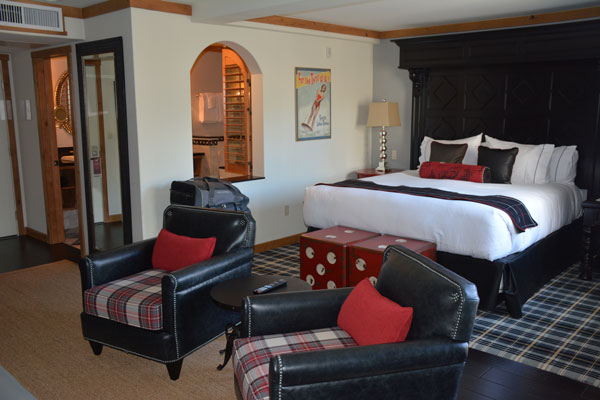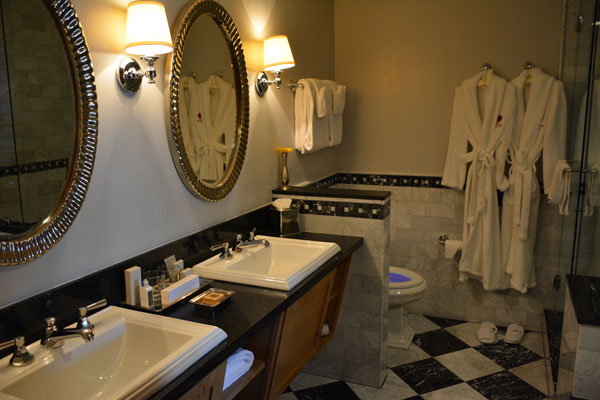 At Jimmy's Restaurant located on property, menus feature the freshest seafood, seasonal vegetables and locally-sourced ingredients. Jimmy's distinctive interior features several private dining alcoves – each with its own fireplace and a beautiful patio overlooking the lake and mountains with four fire pits so you can stay comfortable long after the sun goes down. The resort also offers an inspiring array of spa treatments and an onsite fitness center.
Although we didn't get to experience many of the sporting activities in Lake Tahoe as we were short on time, we will definitely be back!